Neighborhood Krishna Ammaji , taught our little children
Find out about yourself'...in a fun way our girls enjoyed writing their own stories
Our sweetheart, Shivani studies in class IX in a private school for differently abled children:
Yesterday afternoon , when the neighborhood Krishna Ammaji , taught our little Sanjan to write her name on the blackboard, the little one learned with full concentration... Ammaji then sat with a group of sparkling eyed girls for a story telling session...and thus started our program of 'Adopt a Grandmother' with our sweet angels at Dishaorganisation :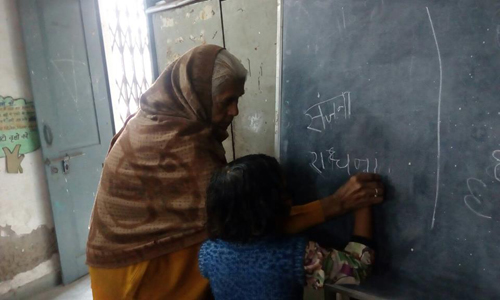 Find out about yourself'...in a fun way our girls enjoyed writing their own stories today at Dishaorganisation...with a little help from Sunita Kakkad Ma'm and Nidhi Singhal Didi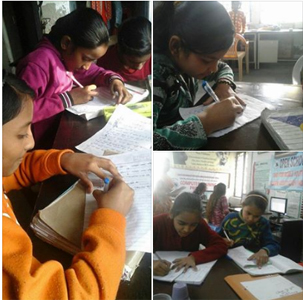 Our sweetheart, Shivani studies in class IX in a private school for differently abled children:)In the afternoon she helps our little ones with their homework at Dishaorganisation...Shivani gets very happy to meet new people and shows her excitment by swinging her fancy purse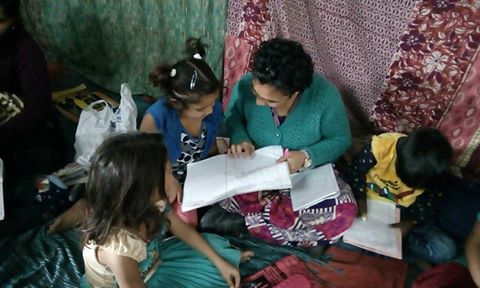 Even during this winter break our kids at Disha organisation want to study. Our teacher Shobha is helping them to understand the concept of matching numbers with dots...they are learning from each other all the time :- like this.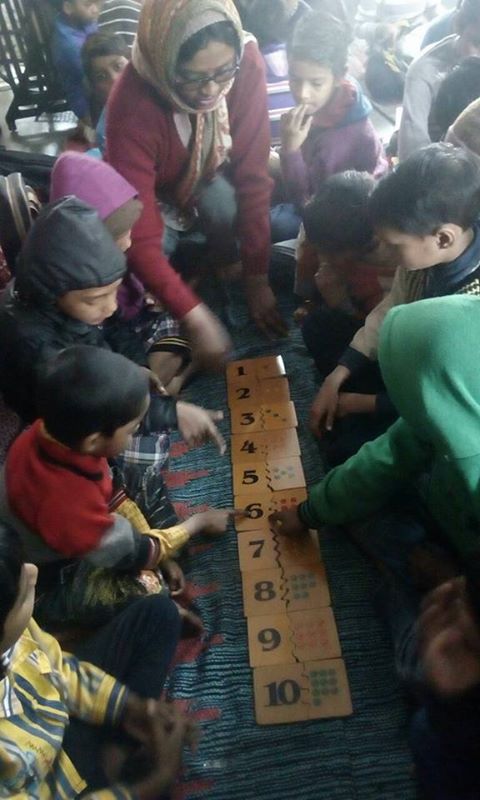 This week our kids at Disha organisation are playing board games like Chess...Carrom Board, ,Ludo , Snakes and Ladders :)
This is how they have started to prepare for the tournament before the schools reopen...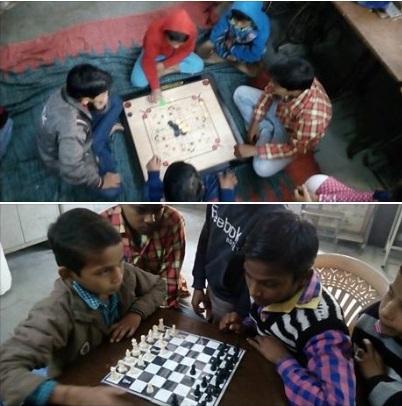 Just another afternoon of learning at Dishaindiasociety.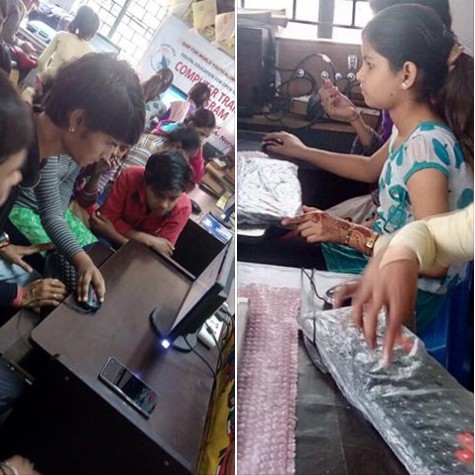 Our kids are always eager to learn...when they come to the Open school at Dishaindiasociety
Follow your heart and become a mentor #Dishaindiasociety for helping disadvantaged children who are not as lucky as you are!
Apply now and see the stars in their eyes.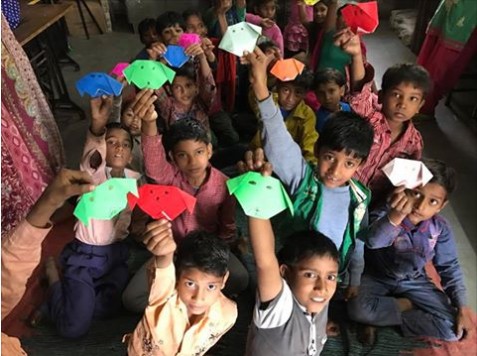 When classroom turns into a stage and children learn acting to prepare for the theatre on a hot summer morning , it is so much fun all the way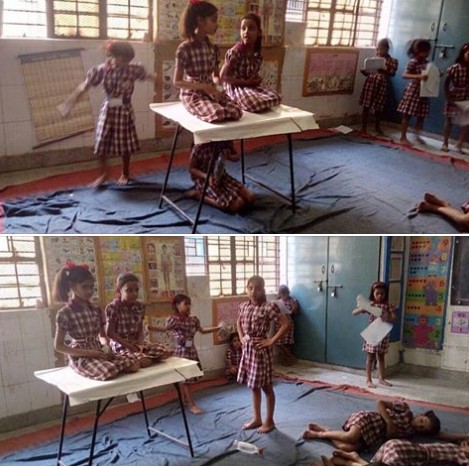 Back
Lot of fun when Monga from Australia is playing with our lovelies , teaching them to sing and dance!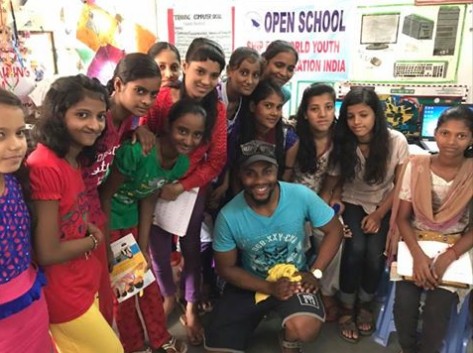 Our sweet girls enjoyed with Masayo Tanaka-san, from Japan when she visited them last week Amidst singing of 'Oshogatsu' they welcomed her and surprised her with their skills in Origami.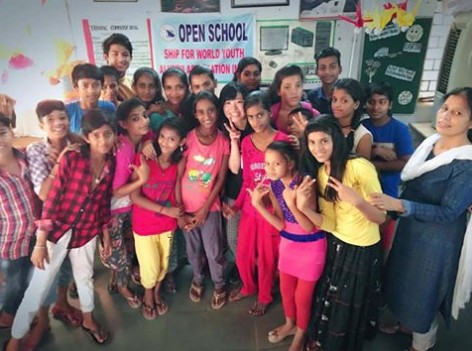 This was on the 15th of July, when Satoru Someya -san spent his time volunteering with the girl students in the government primary school in Naraian village in Delhi.
Our super excited kids had a smashing time with Someya-san learning the the Japanese song about counting, made Origami figures and demonstrated eating the Japanese bean sweet with Chopsticks!
Each of our superstars got chopsticks to take home and they performed a Japanese song 'Oshoogastsu' in his honor.
We loved your visit Satoru-Someya-san and hope you will come again to visit us soon. Next time let us make the Cherry Blossom tree and decorate our classrooms!!!